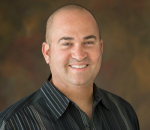 | Realtor Armel Real Estate
Armel Real Estate
1101 Miranda Lane Suite 131
Kissimmee, FL 34741
Email Phone: 407.509.3812 Fax: 407.540.943

About Roger
Rogelio L Hernandez, "Roger," is happy to be a part of Armel Real Estate. Since the age of 16, he has either been working as a caretaker for homes or in the healthcare field caring for others. After 20 years of property management for multi-million dollar properties for friends and over 18 years of working as a registered nurse, paramedic and fireman, he finally combined his two passions and became a realtor.
Roger has lived in the Orlando area for 36 years and knows the Orlando area well. He stills remembers the process and the excitement of buying his first home. "When I bought my first home, I looked at it as a white canvas that I was able to create and design from plants and trees out in the front yard and the pictures that I hung on the walls to the color of the walls inside. It basically reflected my personality and my passions. What a great overwhelming feeling that is."
Roger is constantly mentoring is young fireman "rookies" on the benefits of owning their own home and suggesting to 20-year veterans of the Orlando Fire Department what sod works better in their yards. He has a wealth of knowledge in all aspects of owning a home.
When Roger is not caring for his friends' homes or the citizens of Orlando, he spends his time with his wife of 13 years and their two kids.
Roger has earned the trust of his clients and friends that give him a great sense of satisfaction.