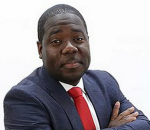 | Realtor Armel Real Estate
Armel Real Estate
1101 Miranda Lane Suite 131
Kissimmee, FL 34741
Email Phone: 407.509.3812 Fax: 407.540.943

About Warren
Warren Spencer is a superb buyer's and seller's agent. In fact, he has been selling most of his life. At the age of 17, Warren was introduced to the food industry, working his way up from a supermarket packer to sale and purchasing manager. With Warren's diligence and understanding of the local market, he was able to increase the company's productivity through his profound knowledge and dedication as well as through superb consumer service. Spencer strongly believes that "superb customer service" is the life blood of any business and this can only be achieved by fulfilling the needs and goals of the clients. Also, it was necessary for him to have the 2PEK, which stands for personality, professionalism, ethics and knowledge.
Now Warren is living in Florida and with a demand for professionalism and ethics in the real estate industry, he was encouraged by friends and family to become a part of the industry as he would be perfect for bringing peace of mind to clients during the daunting process of selling or buying real estate property. He is loyal and committed to helping you find your dream home. He has never left clients or customers unsatisfied and now that he is being supported by ARMEL Real Estate, the World's # 1 real estate company, that proves that he and his team are also rated #1. He has made a high-level commitment to real estate education, having been mentored and coached by one of the most highly acclaimed real estate coaches in the industry - thanks to Team Leader, Deanna Armel!
In his spare time, Warren enjoys spending quality time with his family, bowling and participating in outdoor activities. He is a music enthusiast and enjoys a great novel or book when the time permits.